Welcome to our Studio!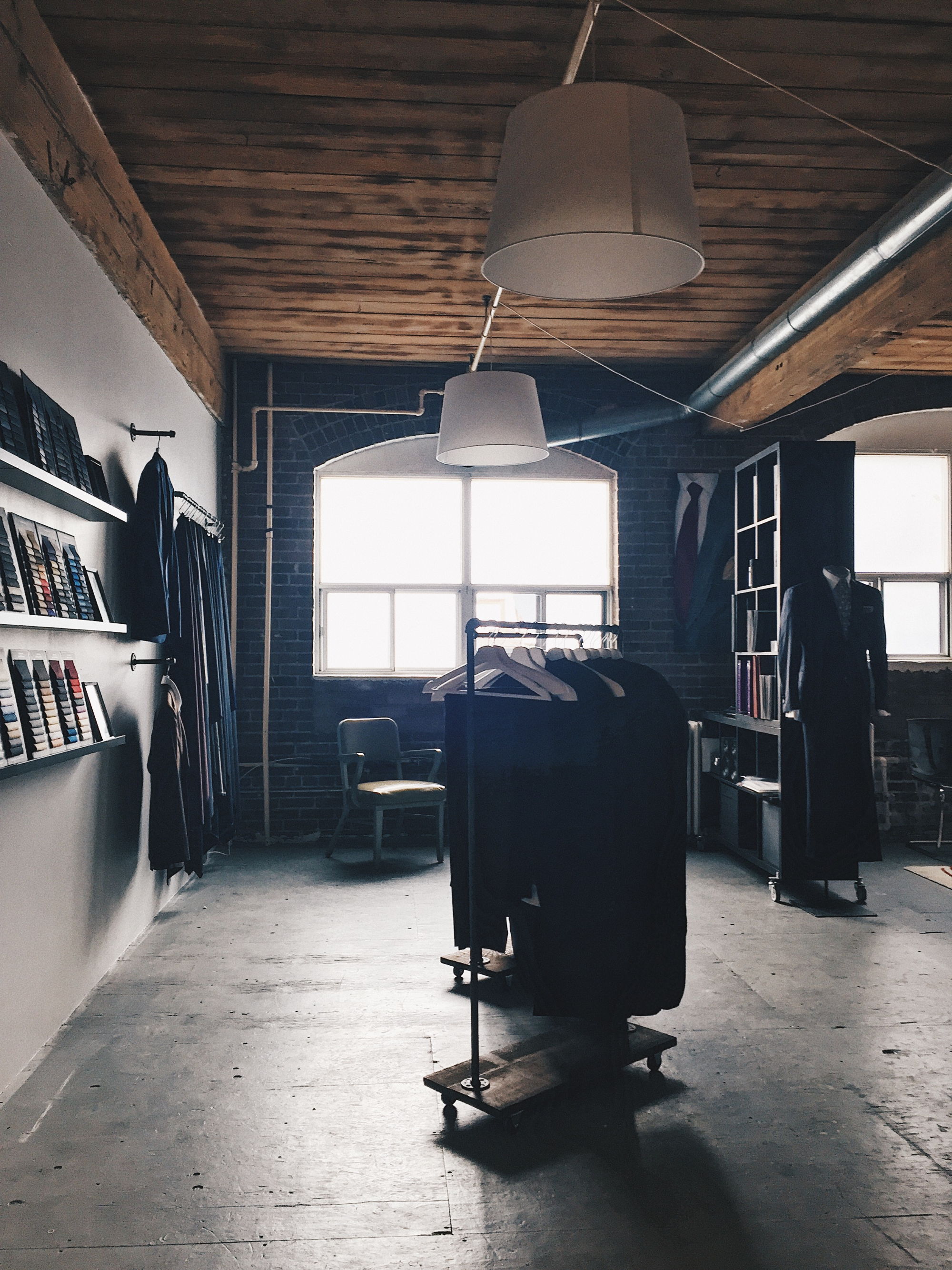 Welcome to our studio & offices! This is where we take your measurements, build your garments and perfect your fit. Once you come here, you won't want to leave!
Getting Married?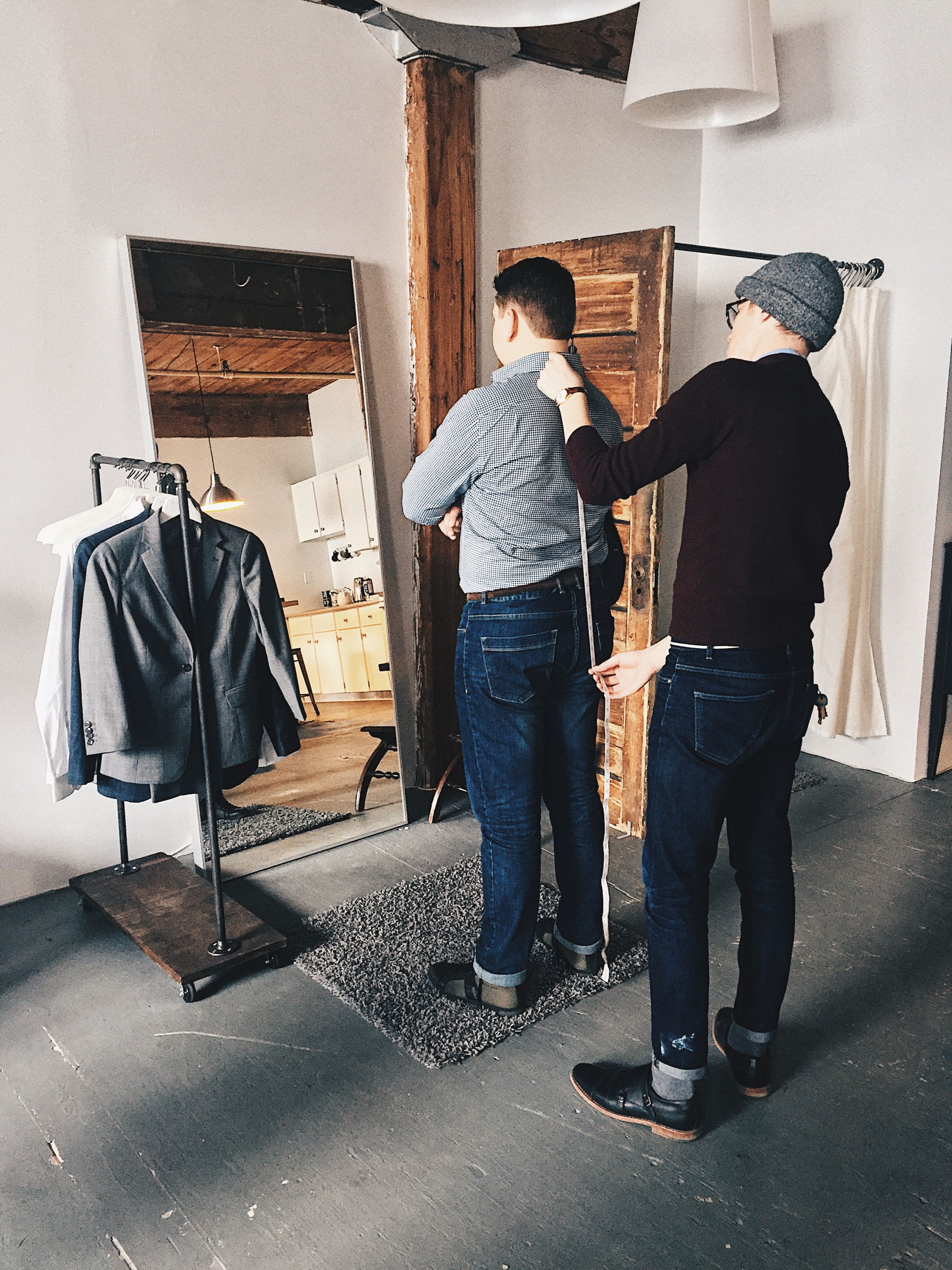 We've got a big space, so we can handle big parties! Bring your groomsmen; the more the merrier. We have special offers for guys tying the knot, so come on in!
Want to hangout?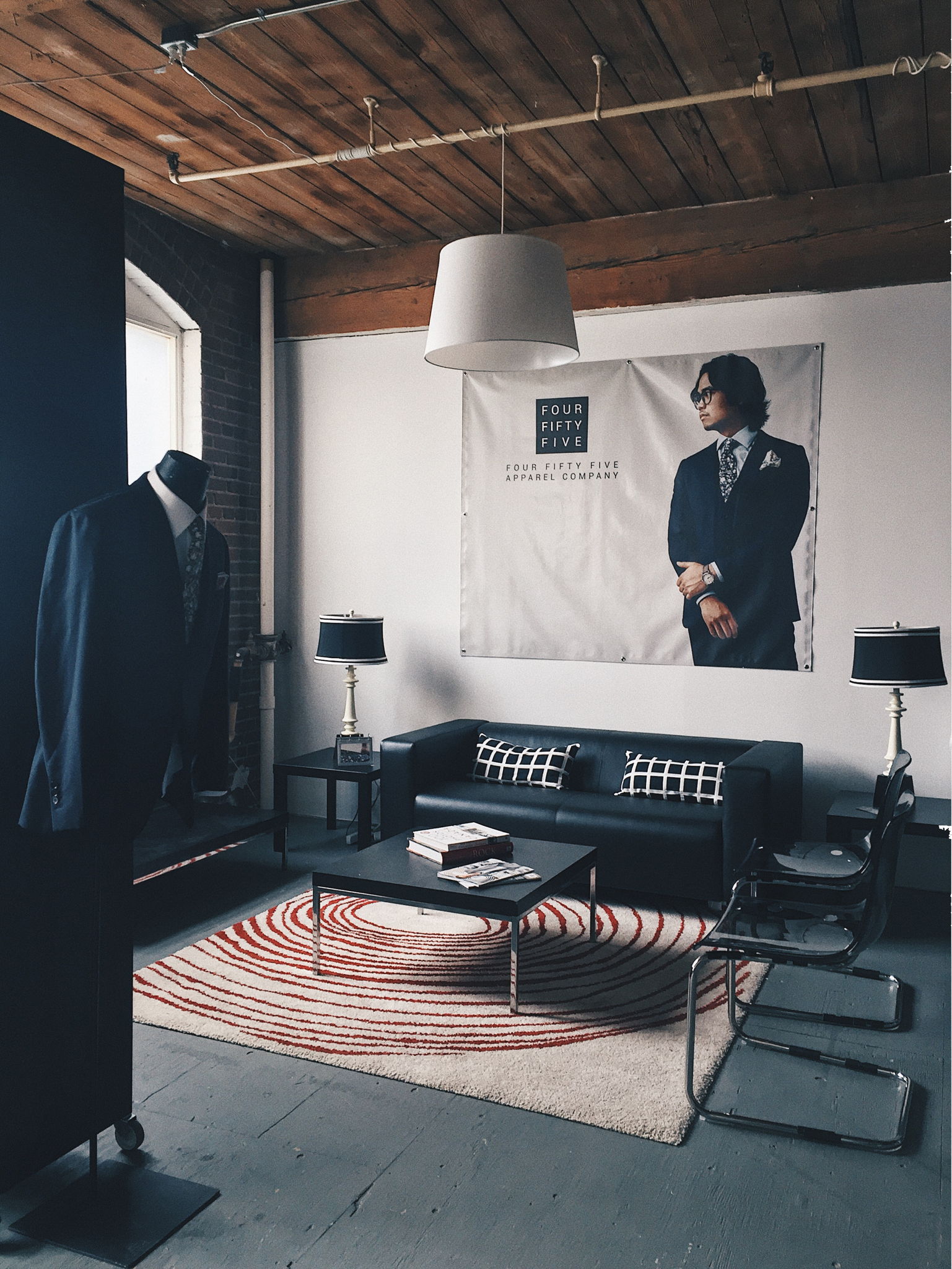 Just want to see the space, browse some fabrics and drink some coffee? No problem, just book a time to come hangout! We're always looking to talk menswear. 
90 Ontario Street, Unit 310, Toronto, M5A 1R1
By Appointment Only, Monday to Saturday 10am to 8pm
[powr-map id=e6f98846_1491506063]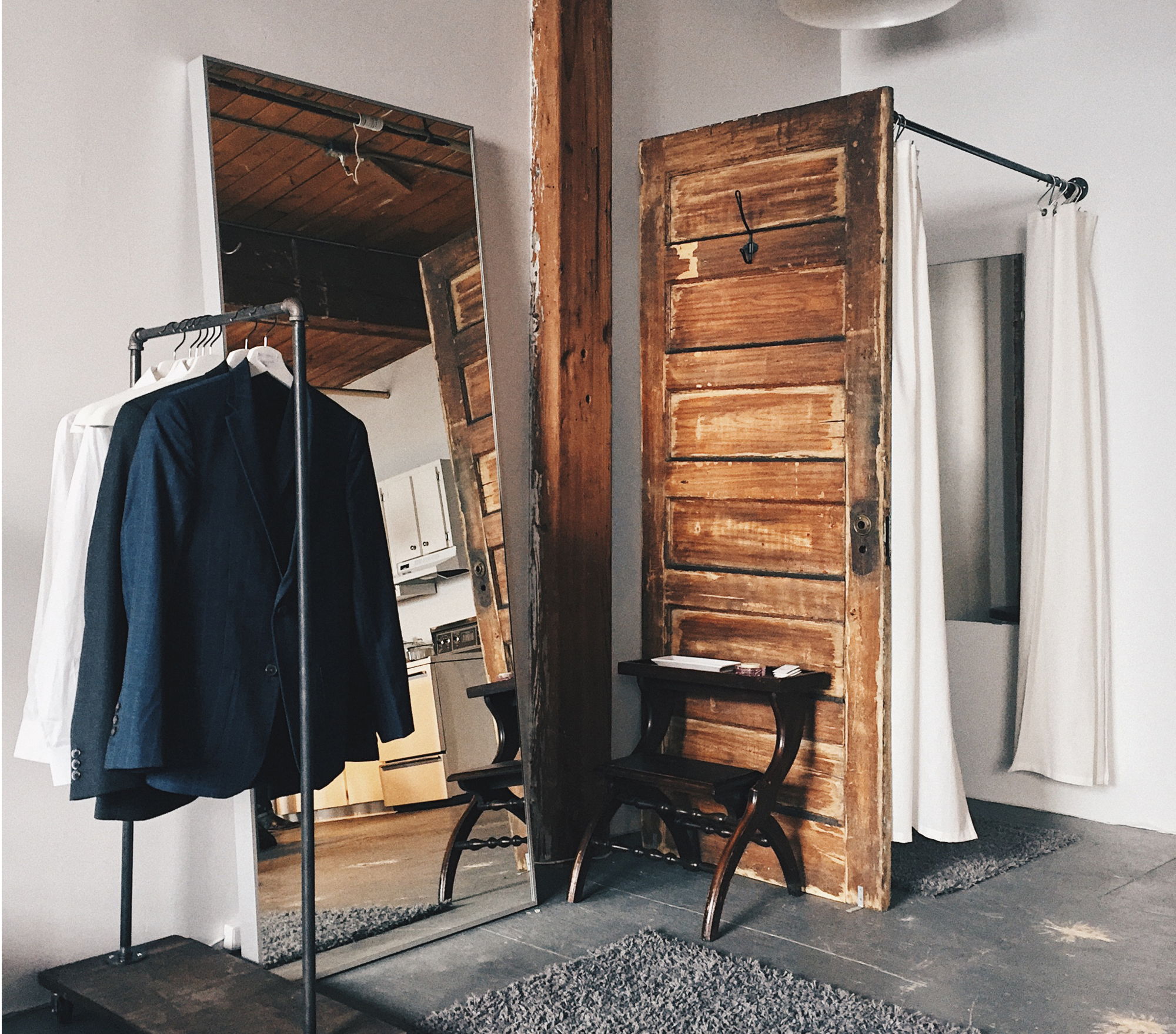 No Purchase Necessary
We love to talk businesswear, life, politics and everything in between.  At our studio, we strive to create an atmosphere that attracts great people and great styles.
We brew local coffee, read local magazines and cheer for the hometown teams. If you're interested in getting to know us, our clothing, our business or our story, please feel free to book a fitting, or a time to come chat.
No purchase necessary. 

To come visit, hangout and have a coffee, book here.
Daily Rentals
We have a talented team of photographers that we work with exclusively, who in turn shoot in our studio. If you are interested in working with them, or renting the space, please let us know!
There two studio spaces for photography & videography available by the hour or by the day. Whatever your creative needs, we have you covered!
Interested in booking a daily rental? click here.